The Best Bamboo Socks 2019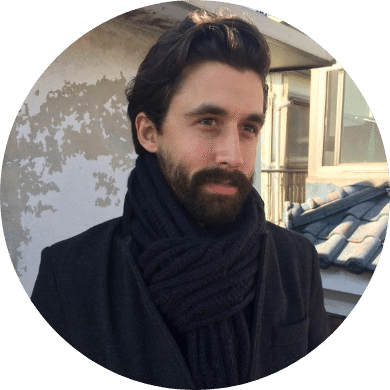 What are the advantages of bamboo socks?

Does it matter which bamboo sock I choose?

Find out everything you need to know in this short guide!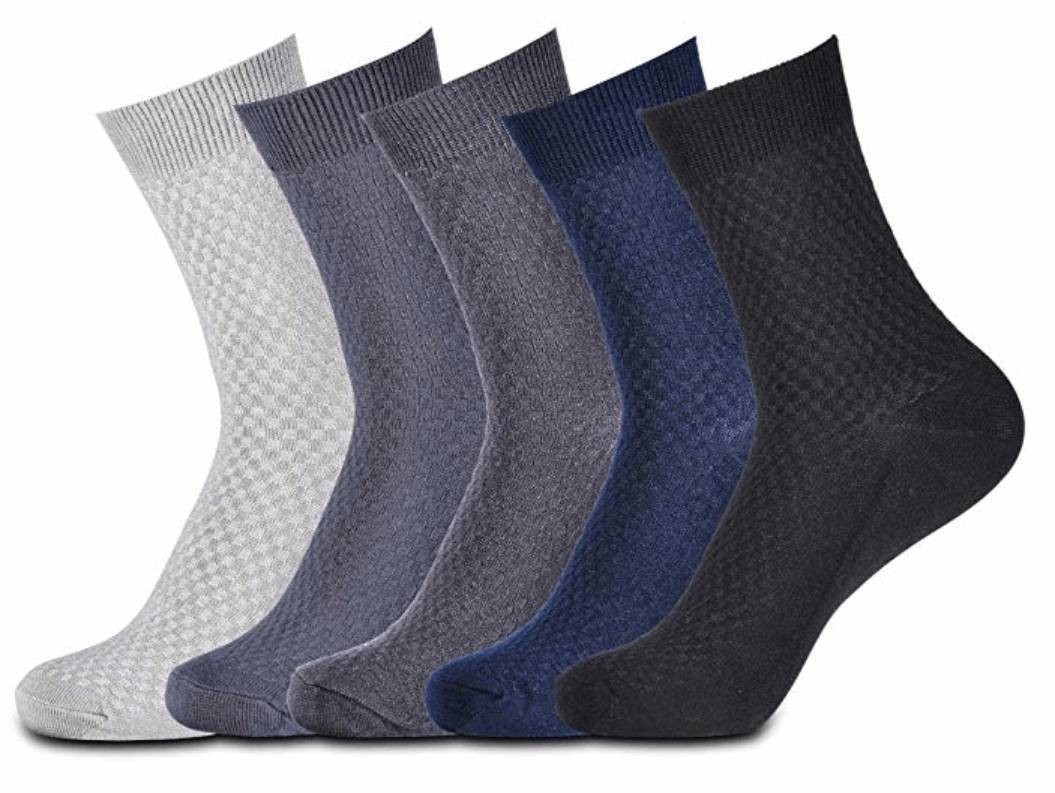 The short answer is: bamboo fabric is more sustainable than other textile fabrics and offers a host of other awesome benefits depending on what kind of sock you need.

The production for bamboo fabric started in China and was eventually perfected in Germany.

Since then, a number of different bamboo socks have come onto the market, claiming all sorts of benefits.

Unfortunately, finding the right sock for you can be difficult.

We created this guide to explain why bamboo socks are so awesome and give you recommendations on which ones are best depending on what you will use them for.
The Benefits of Bamboo Fiber Socks
First things first - let's talk about why you might want bamboo socks in the first place.

Bamboo fabric offers all sorts of benefits, including:

Durable
Functional
Hypo-Allergenic
Flexible
Eco-Friendly
Stylish
Sophisticated
Odor Eliminating
Sustainable
Anti-Microbial

The benefits of bamboo fiber socks are numerous and may even outweigh the benefits of other kinds of popular textile fabrics like cotton.

Bamboo fabric is unique for the way it is eco-friendly and partially anti-bacterial.

The fabric is more capable of absorbing moisture, which keeps feet dryer and less likely to have a fungal or odor issue.

Many people who are allergic to wool or other blends of fabric are usually not allergic to bamboo fiber fabric, making the fabric a helpful hypo-allergenic option for those who get the itches from wool.

The fabric is environmentally more sustainable than many other fabrics, which makes it eco-friendly.

The look of the socks themselves is sophisticated and fashionable, while still capable of being effective sports socks due to their ability to be flexible and durable.
Our Picks for the best Bamboo Socks In 2019


As stated above, there are tons of different kinds of bamboo socks (from athletic to hiking to dress socks) and there are a multitude of different producers for each of these different sock types.

Let's explore the various kinds of bamboo socks to choose from and check out some of the best in each category.

Don't worry; I'll explain why I picked them so you'll know if they are right for you!

Best Bamboo No Show Socks for men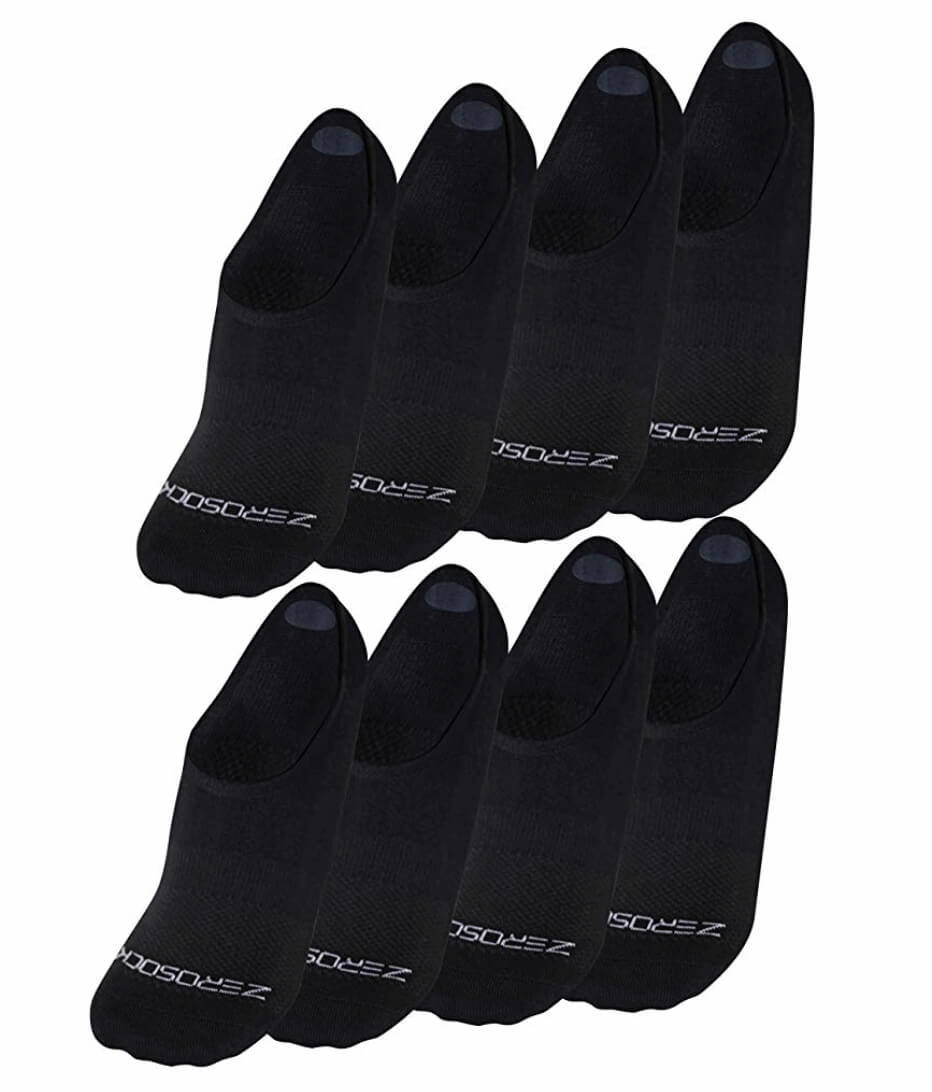 ZeroSock No-Show socks are the only type of bamboo fiber socks that are made from charcoal bamboo and spandex, to create a revolutionary sock in the sports sock category.

Typically bamboo fiber socks are made from rayon or bamboo viscose. The ZeroSock No-Show Bamboo Charcoal socks are made to be the epitome of sports sock. Their no show feature, the support, and the mesh air flow.
Zero Show

De-odorizing

Zero-Irritation

No-Slip

Made of Bamboo Charcoal

Mesh for Air Flow
Anti-Microbial

Small Ankle Height Not for Everyone
Only Available in Three Different Men Sizes
Be Careful While Washing and Drying
Best Bamboo No Show Socks for Women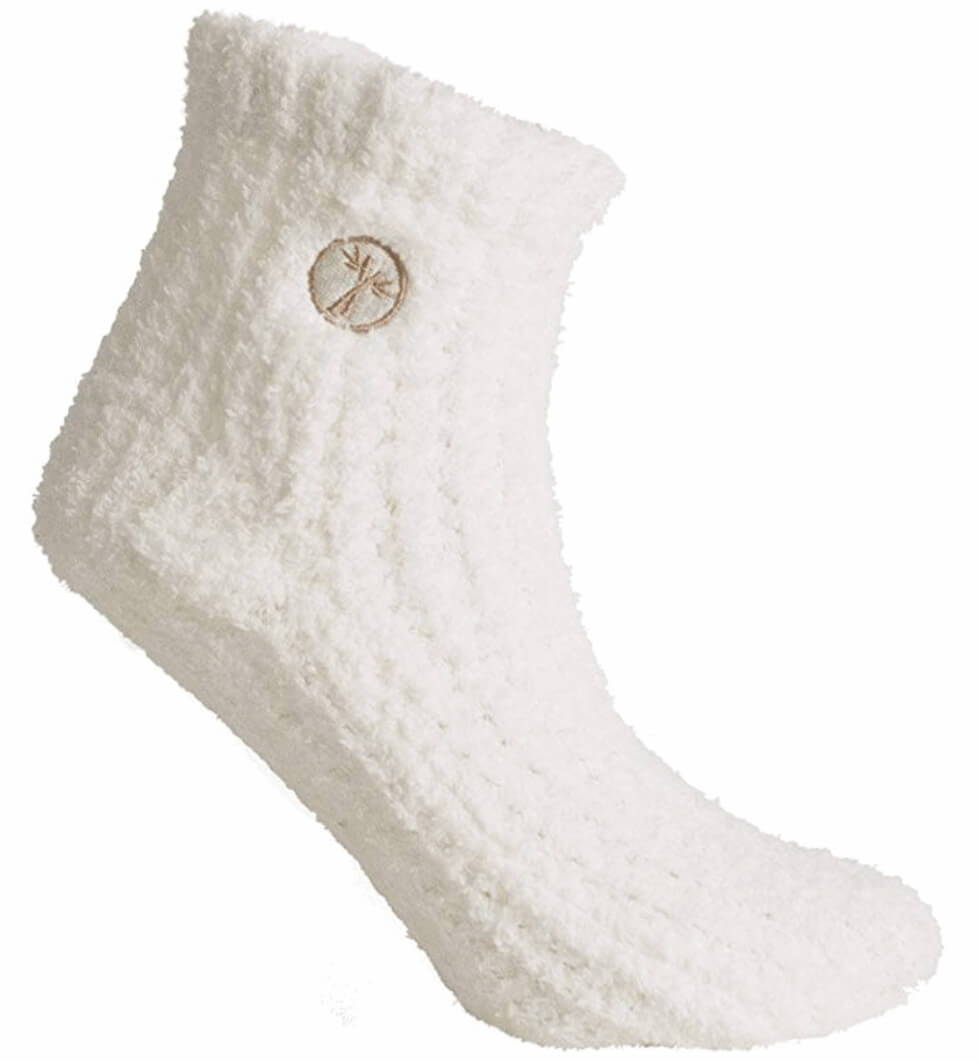 The Cariloha women's soft ankle socks are some of the softest bamboo fiber socks available for women.

The socks are made from a combination of viscose bamboo, nylon, and elastane. This accounts for the exceptionally soft feel to these socks.

The socks were designed to be comfortable to wear all day long, with a soft plush heel, arch support, and a toe design without seams.

The Cariloha no show socks for women work effectively as a sports sock with the comfort element, the no show ankle height, effective arch support, and the plush heel.

The socks are available in creme and blue colors.

The only issue with the socks is that they are a bit tricky to handle when drying. Sometimes they can get sucked up into a dryer or ruined in the dryer.

It is, therefore, recommended to use a garment bag to dry them in so they do not get lost or wrecked during the dryer cycle.
Arch Support

Thick Foot Bed

Odor-Resistant
Comfortable
Cozy
Plush Design

No-Show
Super Soft

Available in Creme and Blue
Dry in a Garment Bag
Get Sucked into the Dryer
Be Mindful of Cleaning Instructions
Best Bamboo Fiber Socks for Men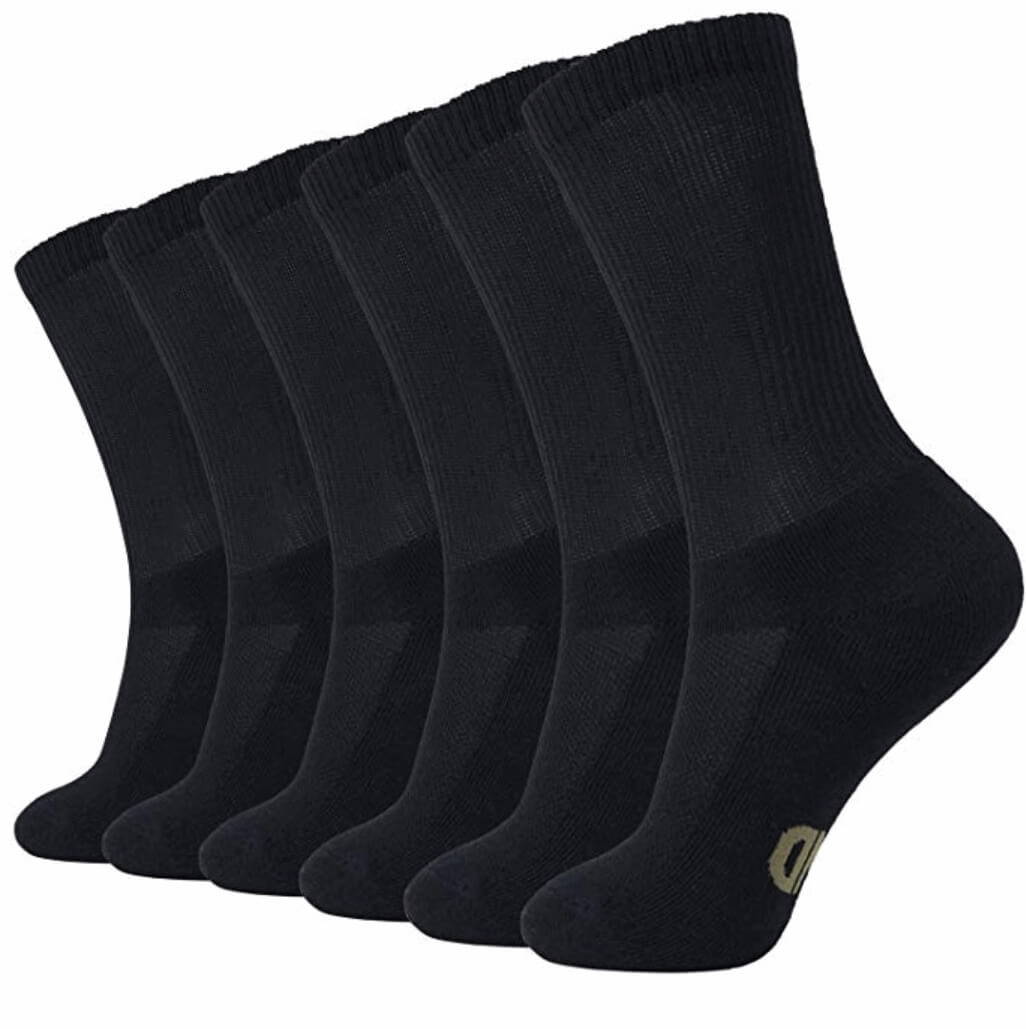 The MD 6 pack of soft men, and they may also be worn by women, bamboo crew socks are a fitting choice for someone who wants a simple crew sock made of bamboo fiber.

The MD crew socks are made from rayon from bamboo, spandex, and polyester. This material combination allows for the socks to be breathable, comfortable, moisture resistant, and hypo-allergenic.

The socks are available in three different colors: grey, black, and white.

The only downside to the socks is that they are thin and tight for some people. This can be fixed by making sure to order the right size for your feet.
Anti-Microbial
Hypo-Allergenic
Anti-Slip
Anti-Bacterial
Moisture Absorbent
Comfortable
Three Different Colors

Thin
Tight for Larger Feet
Look Carefully at the Care Instructions
Best Athletic Bamboo Socks For Men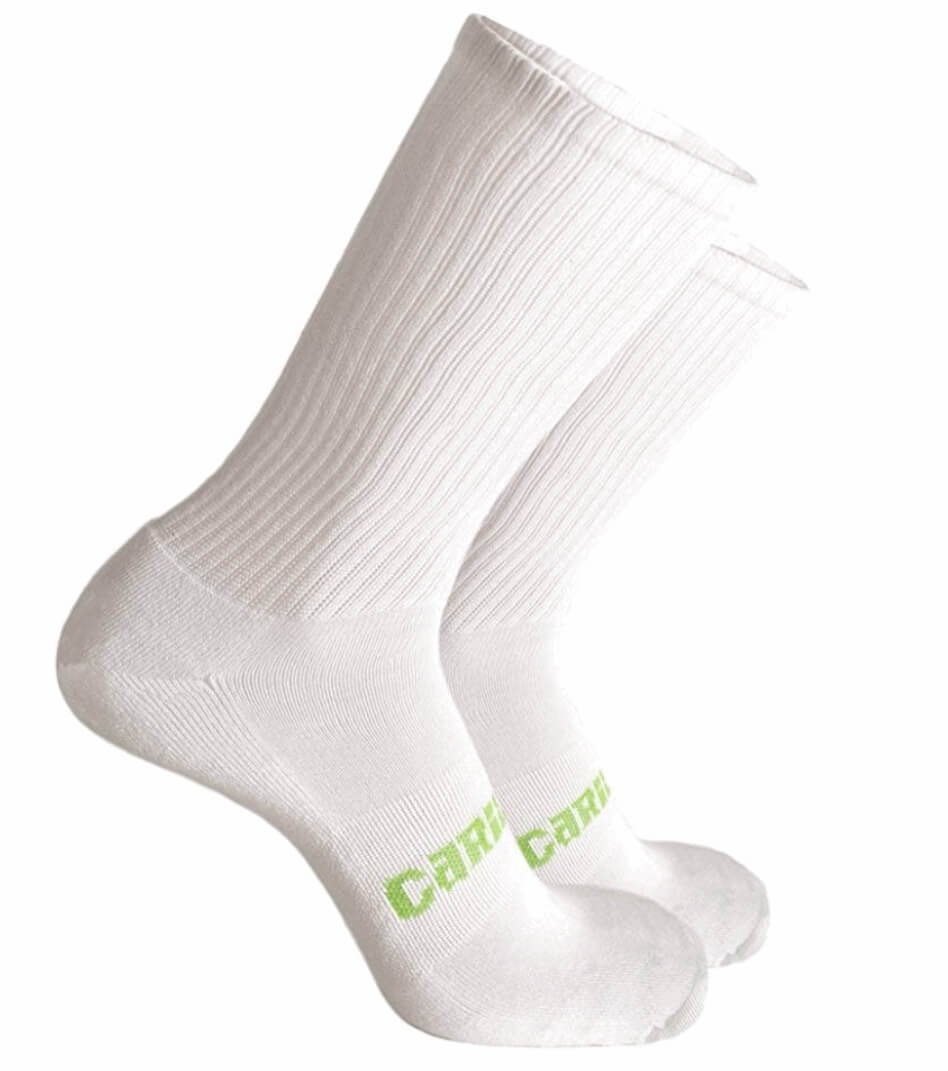 The Cariloha Bamboo men's athletic socks are the best when it comes to bamboo fabrics because they're designed to be the strongest in areas of comfort and support.

These bamboo men's athletic socks from Cariloha are made to keep men's feet comfortable during a workout, everyday usage, and for casual wear.

They are most helpful for men who want to have moisture free feet and comfortable socks while they get their sweat on during their work out.

The socks are a blend of bamboo, cotton, nylon, and spandex.

The socks are available in blue, black, and green, and feature the Cariloha brand name on the front and the ankle of the socks.

The socks are available in one size for small and medium size men's feet and one size for large and extra large men's feet.

A few of the issues regarding these socks are that some people find the socks can be a bit tight.

Men who need bigger sized socks should make sure they go with the socks for large and extra large feet to be more comfortable.

There is also the question of washing the socks properly without wrecking the shape of the socks.

Read the care instructions carefully beforehand so you don't have misshapen socks after washing them.

These are some of the best athletic socks for men, so you should be careful not to ruin them.

Arch Support

Soft

Comfortable
Odor Resistant

Moisture Control

Perfect Stitching

Supportive

Available in 3 Different Colors
Two Different Sizes

Tight
Check Wash Instructions
And...if you prefer an ankle sock for your athletic activities, Cariloha also has one for that too, which you can get
here
.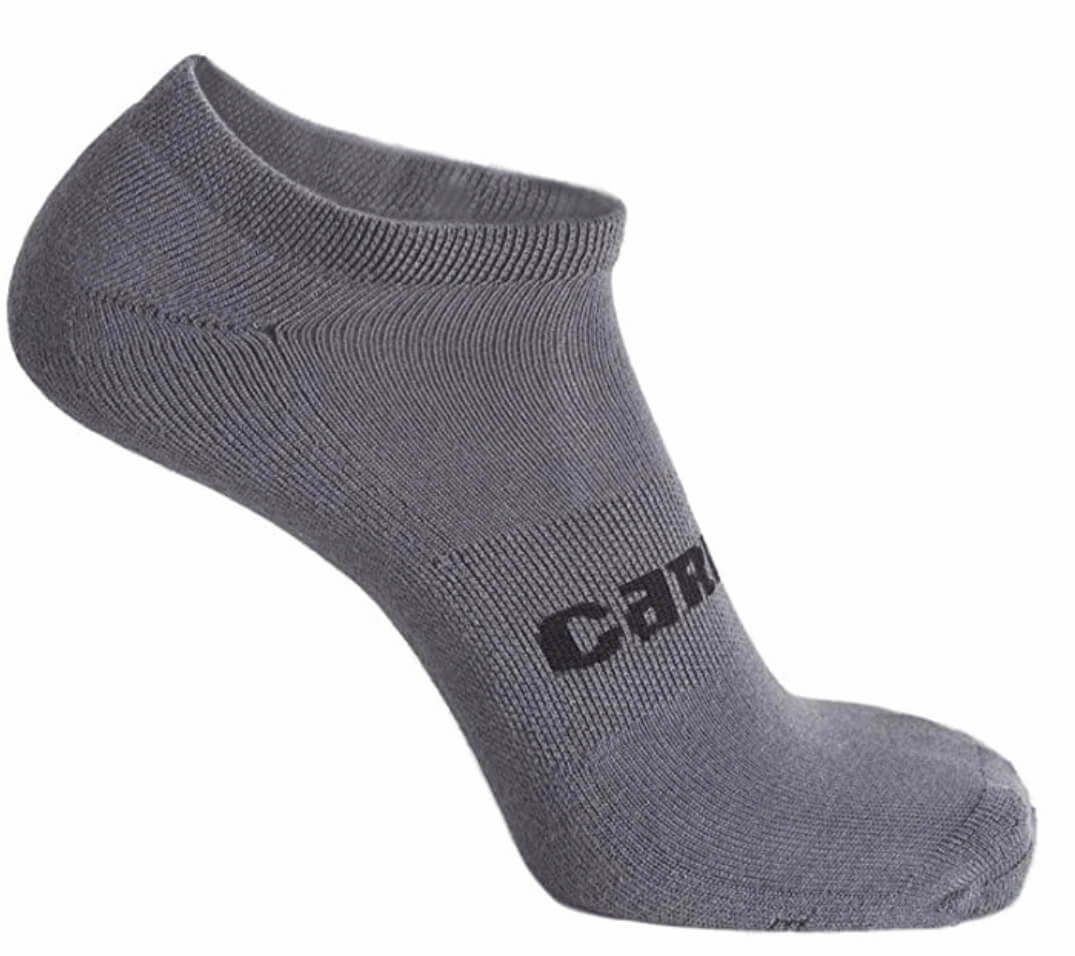 Best Athletic Bamboo Socks For Women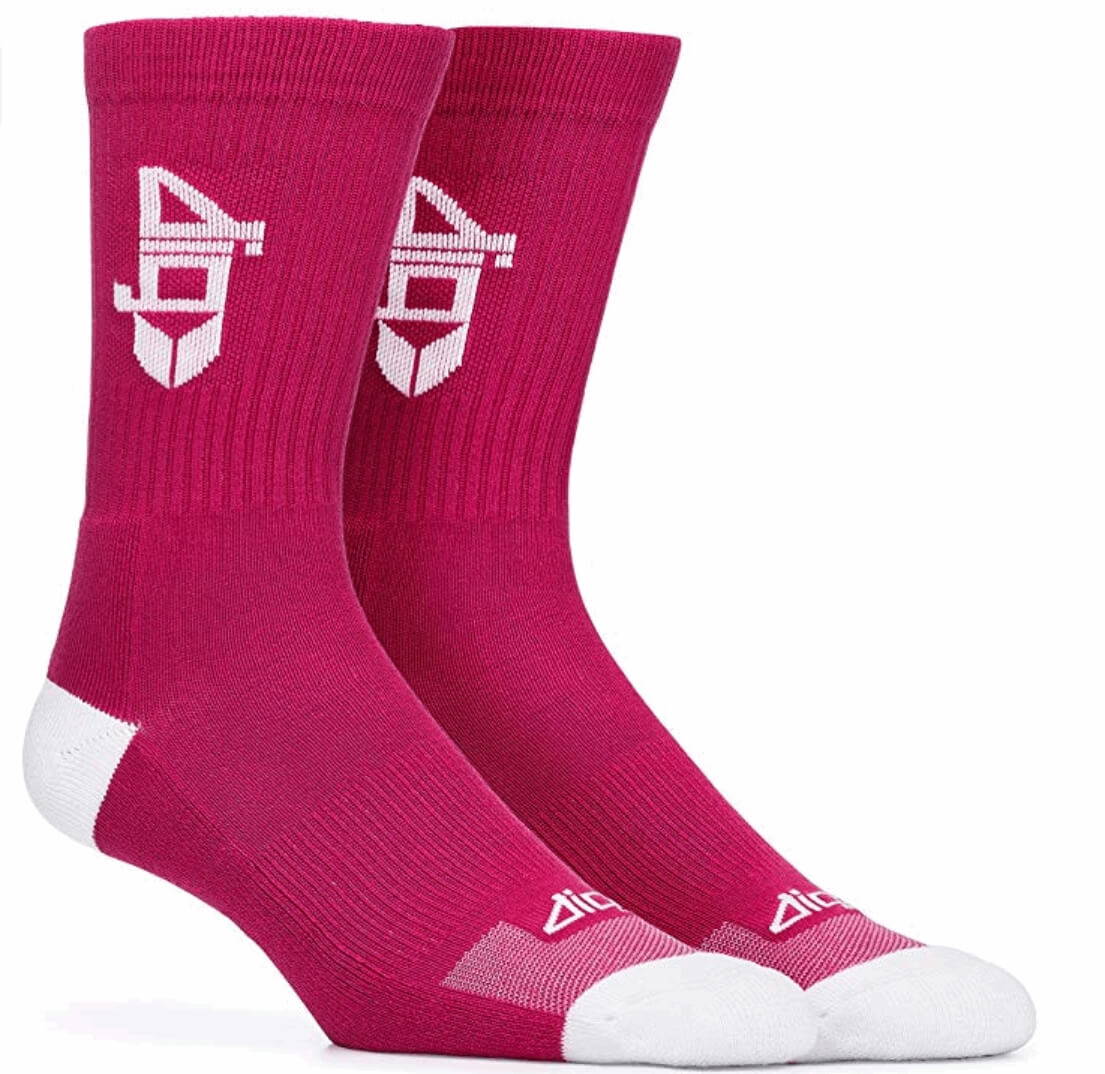 The socks are designed to be comfortable, durable, and breathable for feet that are on the go.

The socks are recommended for those who are on their feet a lot for work or who work out regularly and need something strong to keep up with them at the gym.

The socks are great paired up with sports shoes and work boots.

For people with sweaty and smelly feet, these socks can help you fix those problems.

The socks are designed with a mesh vent airway that keeps feet refreshed and not as sweaty as they would typically be.

The socks also have the moisture absorbent quality of all bamboo fiber socks, so this allows for less smell and other fungal foot issues.

The only complaint of the product is that these socks can tend to shrink in the dryer. The good news is that they generally stretch back out when you put them on your feet though.

You can be more careful while drying the socks and only dry them on a low setting or remove them from the dryer when they are still damp.

Then you should air dry them for the rest of the time they need to dry.

These socks are also great because they are part of the One Tree Hill program, which plants a tree for every pair of socks sold.
Vented Mesh Design
Seamless Toe Area
Plants One Tree For Every Sock Sold
Achilles Heel Cradle
Ribbed Cuff
Three Pack
Affordable
Cushioned Bottoms

Odor-Resistant
Durable
Five Different Color Options

Again...if you're a lady who prefers an ankle sock during your workout or running, Dig also has one of those, which you can get
here
.
Best Bamboo Dress Socks For men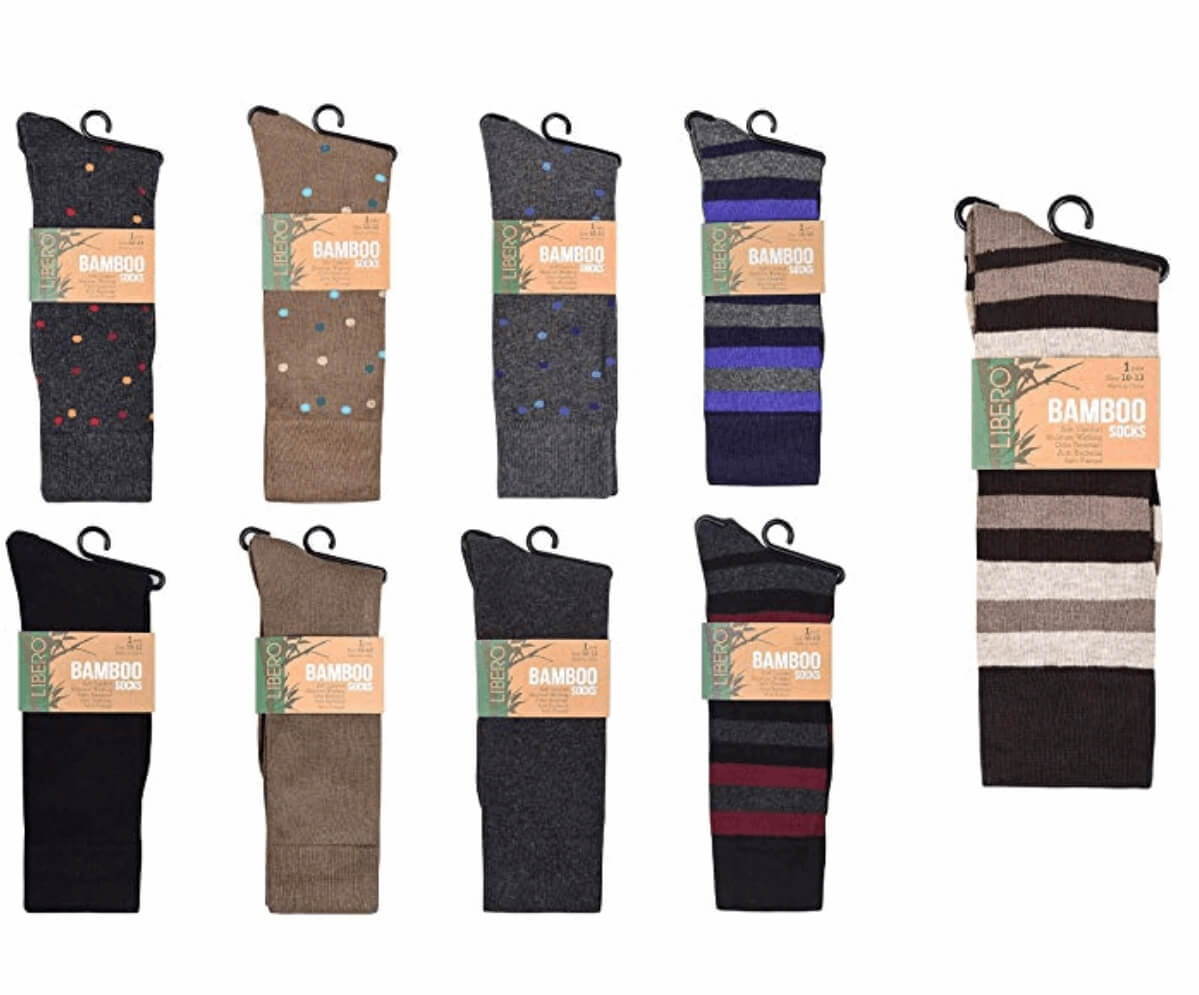 These stylish men's bamboo dress socks from Comfy and Comfy are impeccable for any guy who wants to make a statement with his socks.

These Men's trousers and dress socks are great for the guy who needs to put some life into his professional and dressy occasion wardrobes.

What makes these socks better than other dress socks for men in the sock market is that they are not only dressy, they are also practical and helpful in more ways than one.

They have the right amount of style with their pleasant rectangular geometrical design and colors of tan, blue, and dark grey.

Then beyond those style elements, they are excellent for keeping your feet odor free, moisture free, and free of foot bacteria.

The material is breathable so feet can avoid sweating and smelling offensive.

The socks are also great for men who want to have feet that are comfortable while encased in socks that are both supportive of their foot and very soft.

The only real issue with these socks is to be careful when removing the manufacturer's tags.

If you are not careful when you remove them, you may accidentally rip a hole in the sock.

you may also want to be careful when you are washing the socks. Read the care instructions carefully to be sure you don't mess up your new favorite dress socks in the wash.
Durable
Great for Sensitive Feet
Comes in Three Colors
Stylish
Professional
Breathable
Great for Sweaty Feet
Seamless
Reinforced Design

Remove Tags Carefully to Avoid Ripping
Be Mindful of Washing and Drying Instructions
Best Bamboo Dress Socks For Women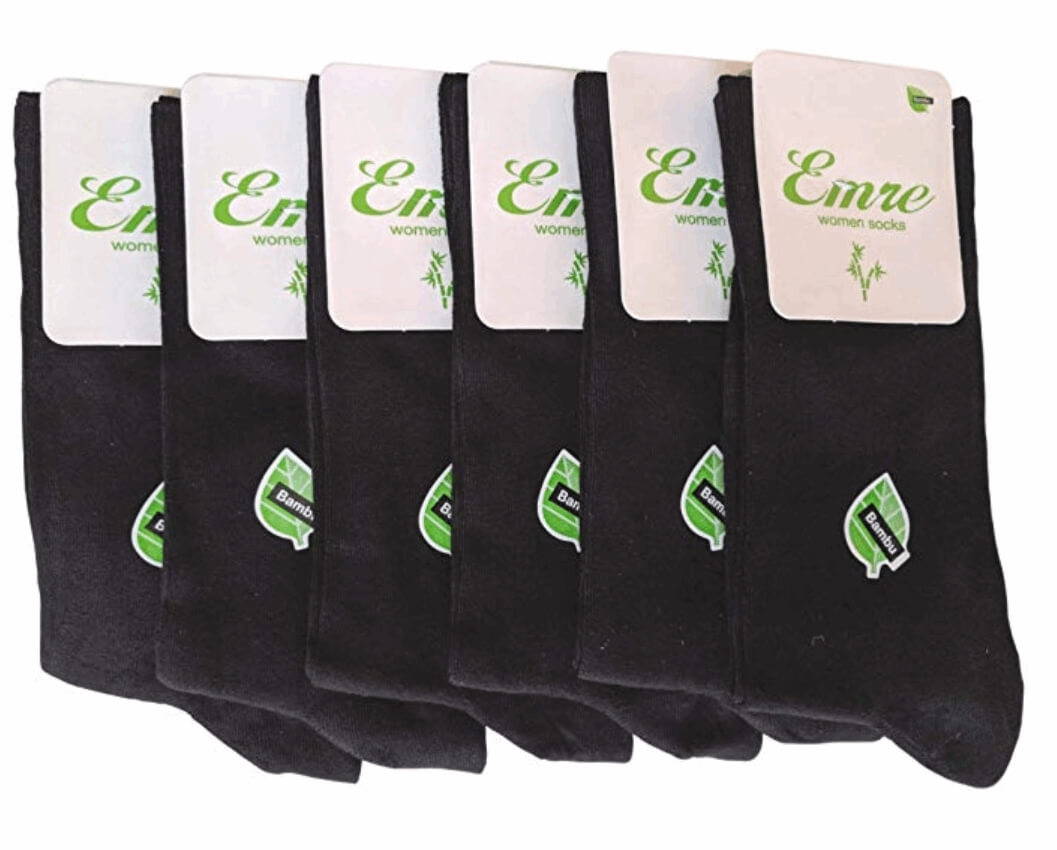 The Emry bamboo casual dress socks for women are a stylish and enjoyably colorful stocking option for women who want to have dress socks that are breathable, colorful, and luxurious on their feet.

The socks are made from the finest bamboo yarn. As a whole, the socks are a combined effort of bamboo, lycra, and elastane.

They are available in the colors: pastel green, pastel pink, pastel blue, pastel orange, pastel lilac, pink, dark mix of six colors, and a pastel mix of six colors.

Women can wear these socks in the workplace and for special occasions.

The Emry women's bamboo casual dress socks are excellent for working women who like to match up their socks with their sweaters or other accessories and therefore need a myriad of different colors.
Anti-Bacterial
Hypo-Allergenic
Made From Bamboo Yarn
Moisture Control
Odor Resistant
Eco-Friendly
Seamless Toe and Heel
Different Color Packages
Be Careful Washing
Keep Toe Nails Trimmed When Wearing
Best Bamboo Hiking and Outdoor Socks

The socks are breathable, protective, and comfortably move with you on the trail.

The socks are recommended for hiking, climbing, snowboarding, winter sports, and other athletic endeavors.

The
Ecosox hiking socks
come in different colors and sizes for you to personalize which ones you want to wear while you go trailblazing.
There are black, green, red, grey, blue, and dark blue colors of socks.

To keep your hiking and outdoorsy socks in tip top shape for your next excursion, then you ought to make sure you wash and dry the socks according to their care instructions.
Soft and Comfortable
Moisture Wicking
Perfect Elasticity
Keeps Feet Warm in the Winter
Keeps Feet Cool in the Summer
Great for the Outdoors
Be Mindful of Care Instructions
Best Bamboo Diabetic Socks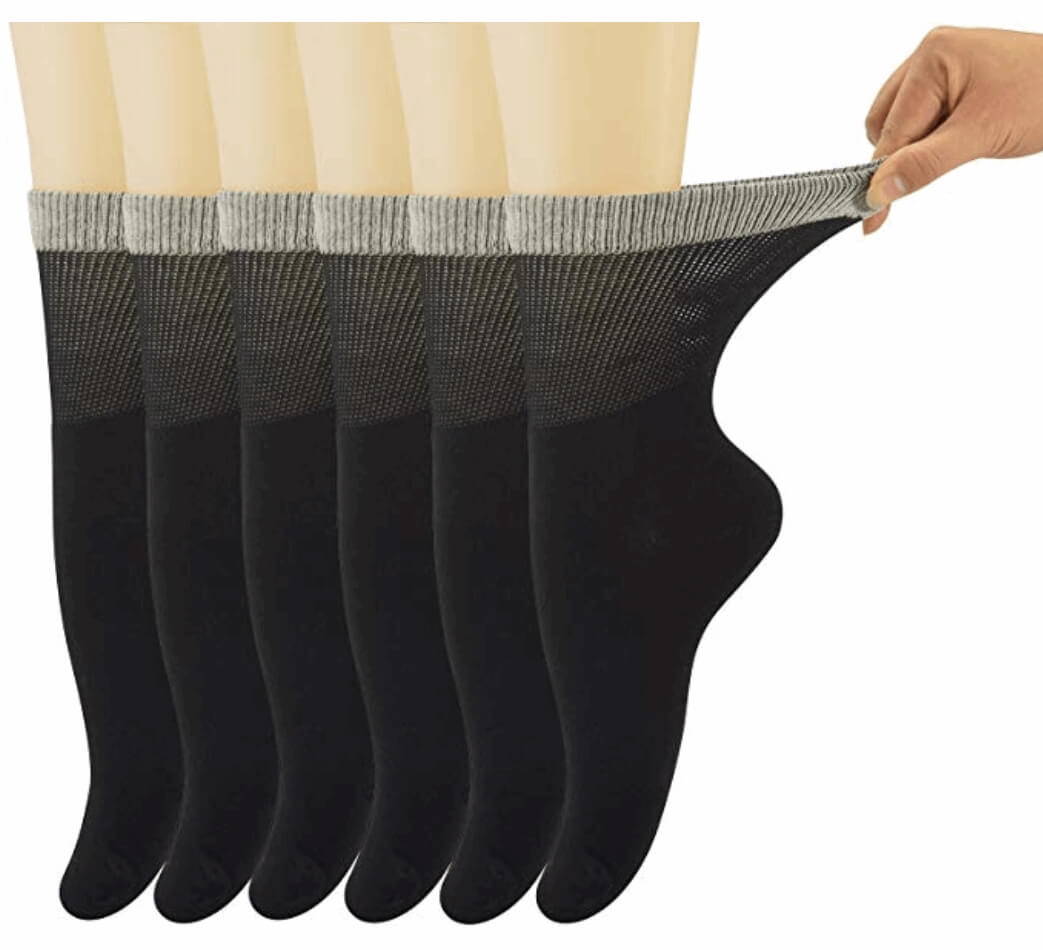 They are anti-bacterial which is helpful for reducing infections of the feet.

This is important for anyone who has diabetes or who is elderly.
Non-Binding Top

Good for Circulation

Breathable
Reduces Infection

Anti_odor
Good For the Elderly

Check Washington Instructions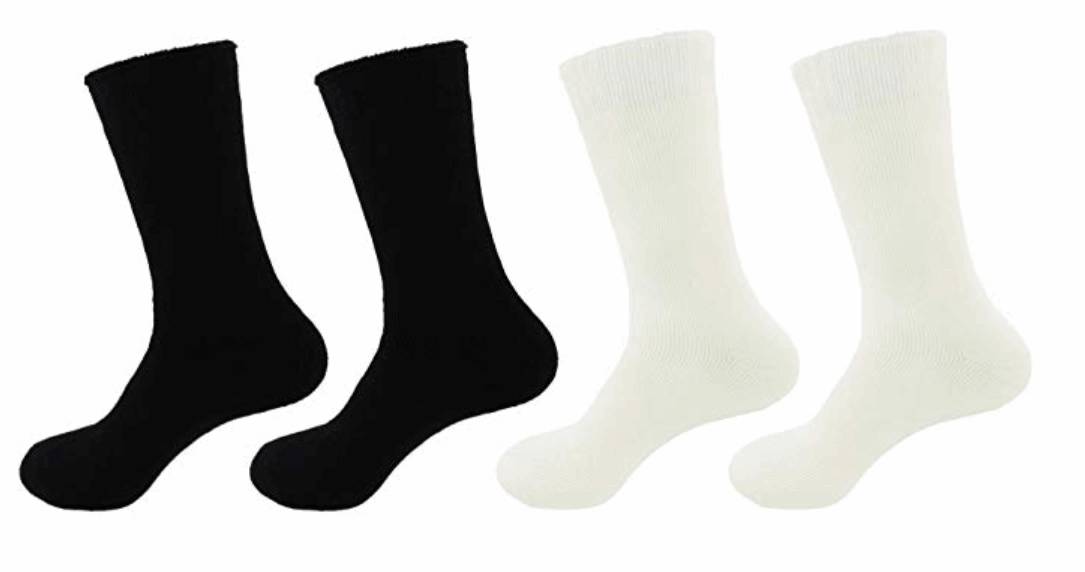 They are comfortably designed, odor-free, anti-microbial, thick, and durable in how they are structured.

They are made for people who are on their feet all day long and need dependable socks to get them through their day without discomfort or holes.
The socks
come in black and white, which are appropriate for nearly all workplace settings.
The only downside to the product is that they require specific care instructions.

Anti-Microbial
Moisture Wicking
Odor-Free
Comfortable
Thick
Durable Structure
Specific Care Instructions
How to Wash Bamboo Fiber Socks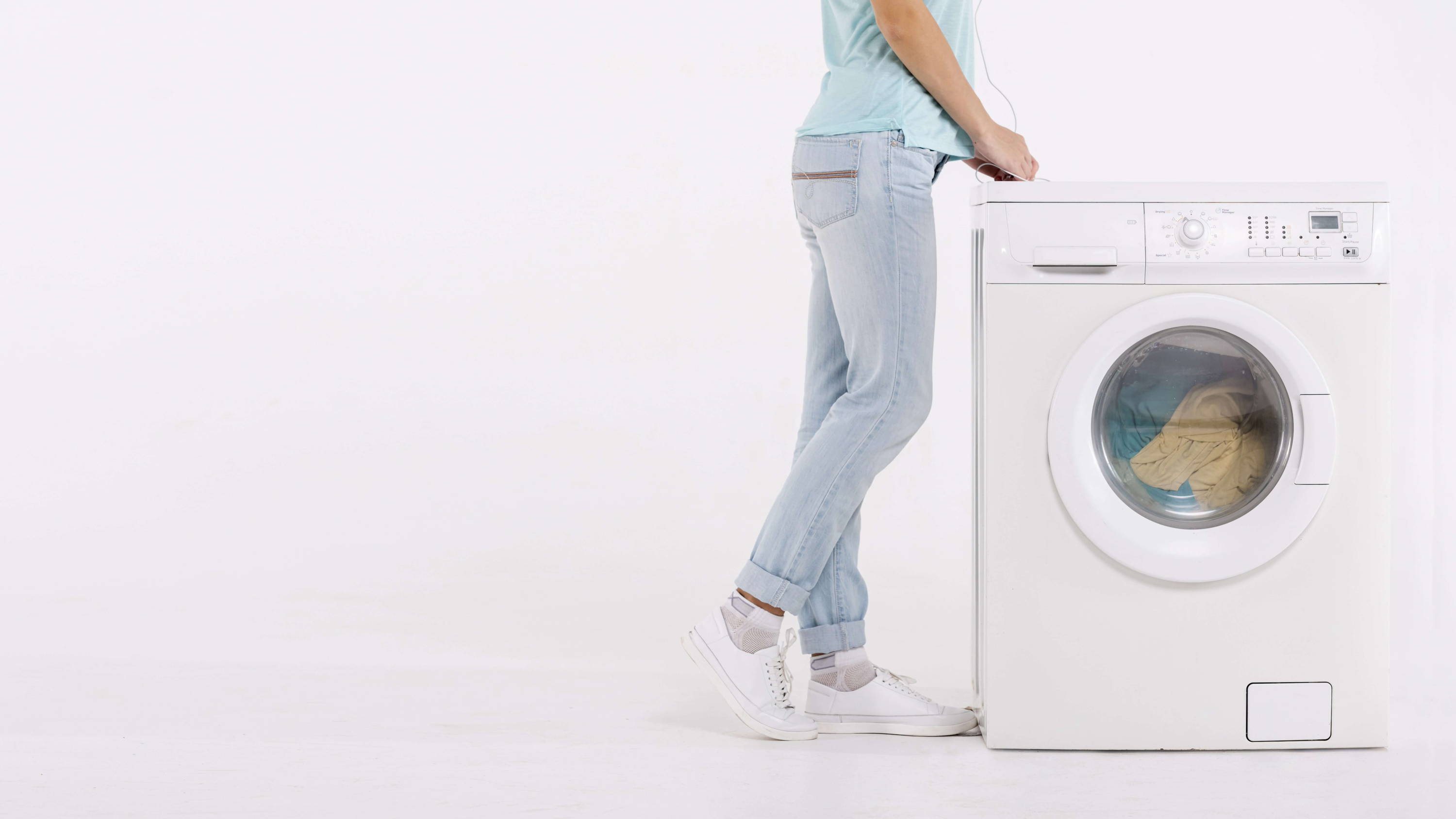 When handling the washing of bamboo fabric socks, and anything made of bamboo fiber fabric, you should check the cleaning instructions.

Some bamboo fabrics require to be dry clean only, so the clothing doesn't lose its shape.

When you do wash it use cold water, a good detergent, and the gentle wash cycle. Knitwear made from bamboo should always be gently washed by hand.

Don't use chlorine bleach to remove stains from your bamboo fiber socks. Oxygen-based bleach and enzyme-based stain remover are safe to use on bamboo fabrics.

Always follow the instructions on the stain remover product that you select to have the best results.

Bamboo fabric also needs special care when you are drying it. Air drying it may be the best option.

You may also tumble dry on low some bamboo fabric garments. Remove them from the dryer while they are still slightly damp for them to air dry the rest of the way.
We've tested tons of different bamboo socks for different applications so you don't have to.

We think that if you try any of the bamboo socks we've listed here, you will absolutely love them!
Let us know if you find an even better pair of socks so we can update this page for everyone's benefit.

Let's keep all our toes happy and healthy and walking sustainably!